this week...
the historic flood building...

for those of you who appreciate restoration and architecture, (or for those of you who just love cool old san francisco office buildings that look like they come right out of a detective novel), check out these snaps of the historic flood building at powel and market streets... a few facts for you: james l. flood built it as a monument to his father james c. flood, a "california pioneer"; it was the largest steel frame building west of the mississippi at the time of it's construction (1902-4); it's got lots of marble and brass; and (obviously) it survived the 1906 earthquake and fire. over the years it has housed the southern pacific railroad company, medical and dental offices, the military, and now commercial office space since 1953... hey: if you gotta spend your time in an office, why not a cool old joint like this?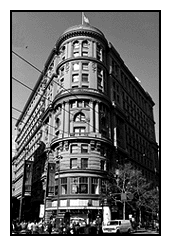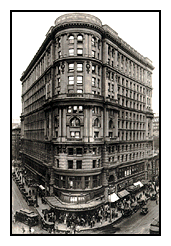 now and then (then being around 1910-1915)...
check out a few cool old photos too...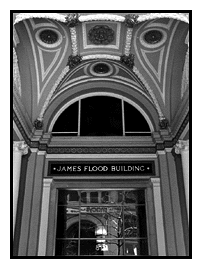 the seven great-grandchildren recently completed
an exterior renovation... looks good to me!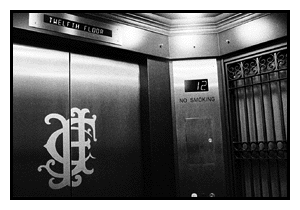 inside the elevator...
(i love the blend of the old decor with new technology...)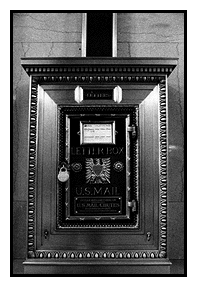 cool old letterbox and chute...


| current snaps | past weeks | what? why? | feedback |

all images are copyright emilie wilson and
should not be reproduced
without permission.