this week we go upscale again...

searching for a reason to celebrate, i decided that a recent birthday and the fact that this site was chosen as one of the 100-all-time-best in the march issue of 'the net' magazine, justified an upscale lunch downtown midweek. 'bix' was the chosen spot, and that's what you get for this week's snapshots. a beautiful, low-light, art deco ambiance fools you into thinking it's been around for more than eight years... located in an alley named 'gold' (off montgomery) it used to be 'the gold street cafe', a supper club where they boasted it was always new year's eve (and had a woman swinging from the ceiling to prove it...) anyway, a pricey lunch (to me), but a nice place to celebrate if you don't mind the upscale, martini type crowd...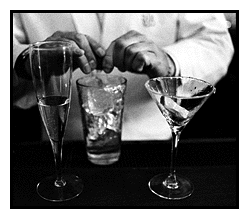 a champagne cocktail and cosmopolitan in the making...
the place is known for their martinis...
but apparently the cosmo wasn't that great...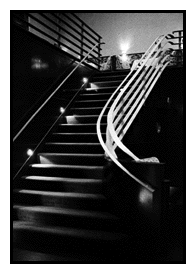 the 'manager' was overly concerned about
me 'stealing' the design for the place,
so the shots ya get are primarily details...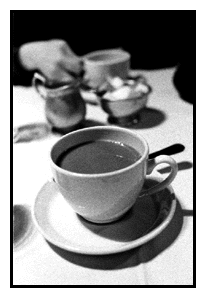 anyone who's been following this site
knows i'm a coffee addict...
(they have nice sugar cubes too...)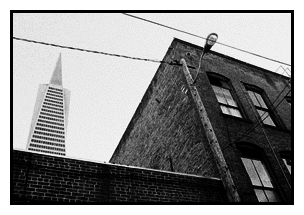 a view from the alley outside the front door...


| current snaps | past weeks | what? why? | feedback |

all images are copyright emilie wilson and
should not be reproduced
without permission.