this week's installation brought to in collaboration with
FocalPoint f/8

snapshots of macworld...why?

good question... visually speaking, if you've been to one big computer expo you've been to them all... but it was in san francisco, it relates to the web, and, most importantly, it allowed me access to a kodak dcs 420 digital camera for a day. if you've been following this weekly site, you've familiar with my grumblings about the quality of digital cameras (i normally shoot film and then digitize it), but this week we're talkin' about a pretty cool camera... essentially a nikon n90 with the kodak digital part coupled to it... ya get aperture and shutter control, it synchs with a flash, and gives you 4+mb digital files per image! what i missed the most was being able to shoot at a higher exposure index (it had a recommended range of 100-400 iso) and with a wide angle lens... but i'm not complaining... ANYWAY, i avoided the crowds and flashy "buy my product - it's the best" booths and instead bring you my view of macworld in san francisco...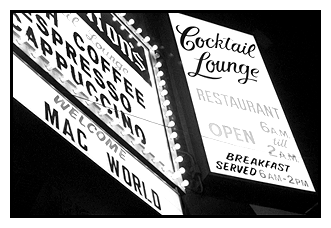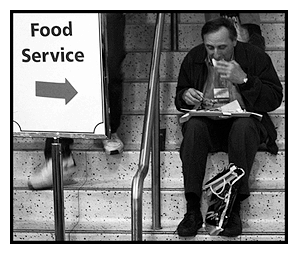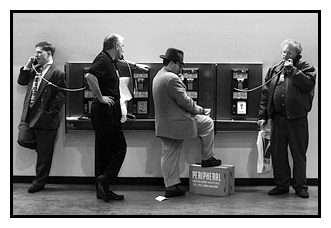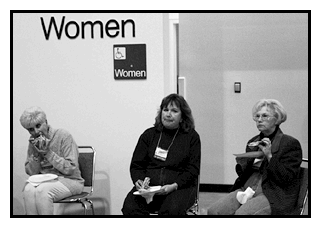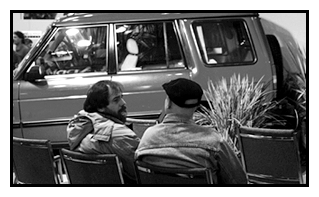 do these guys really think they're gonna win the car?


| current snaps | past weeks | what? why? | feedback |

all images are copyright emilie wilson and
should not be reproduced
without permission.