let's see...

this week ya almost got a series of nearly identical photos of joey ramone from a show he played the other night BUT i spared ya and stopped by a local pub, edinburgh castle, to snap a few photos. at "the castle" they offer a huge selection of single malt scotches (40 different kinds), greasy but yummy fish & chips, bag pipes every friday night, live rock 4 nights a week, plays from time to time (u.s. premier of the play "trainspotting"...), and guinness on tap. i like it 'cause it's usually not too crowded, it hasn't (yet) become too trendy, and 'cause they filmed part of "so i married an ax murderer" there...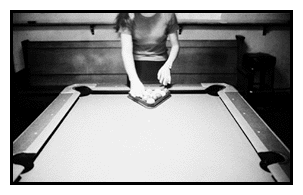 she was good, but i beat her...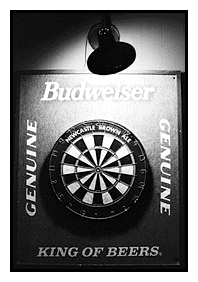 plenty of darts for those of you
who like "bar sports"...
THESE LAST TWO SHOTS
ARE CHEAP POLAROIDS
CONVERTED TO B&W:




host to many scottish
cultural and arts events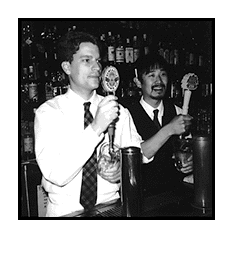 yeah, they're posing...
i NEVER ask people to do that,
but i was feeling uninspired...

| current snaps | past weeks | what? why? | feedback |

all images are copyright emilie wilson and
should not be reproduced
without permission.