more food?
who doesn't like a good burger
every now and then...?
this week you get a look at another eating establishment in our fine city: hot and chunky...formerly hot and hunky (1987)...and the mint bar and grill before that (70s). located on upper market and attached to the mint (a funky bar known for it's karaoke -- i've heard the best and the worst belted out of that place). a burger joint seemingly dedicated to marilyn monroe (apparently the owner once met her) that serves up an excellent variety of burgers, fries, shakes and the like (but no cheese fries i'm sorry to say). i thought it was a late night spot, but it actually closes at midnight on the weekends and an hour earlier during the week. (the original hot and hunky is on 18th street in the castro)...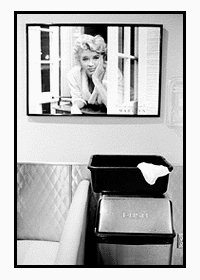 everywhere you look you see marilyn...
the tables even have plaques with movie names...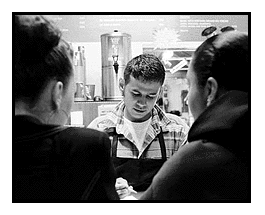 there are super friendly people working there...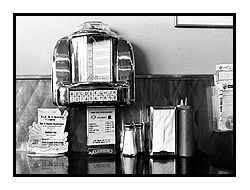 they have a main jukebox along with the table-tops...
(or you could always just play keno...)


| current snaps | past weeks | what? why? | feedback |

all images are copyright emilie wilson and
should not be reproduced
without permission.