o.k.
this week...
back to bars...
a place that's pretty much got it all: bottom of the hill. it opened september 1, 1991 at a perfect out-of-the-way location on 17th street and missouri in potrero hill. depending on the night, you can catch local or touring bands (these days pretty big names like elastica, weezer, oasis...), play pool, eat, drink, dance, or lounge on the patio. (i enjoy it most in the early evenings or off nights when it's not so crowded... reminds me of the good ol' days when it was a place you could escape the crowds and still see good bands, drink good beer and, well, no need to repeat myself...)

open 7-days a week, but the best deal is sunday's all-you-can-eat b-b-q for 3 bucks (cover's the bands too)... what a bargain... b-b-q starts at 4:00, bands come on at 5:30...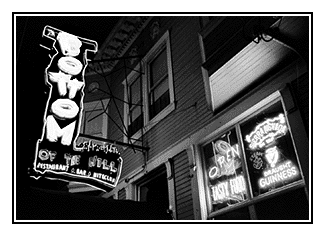 can't miss the sign...
kinda stands out in this semi-industrial part of town...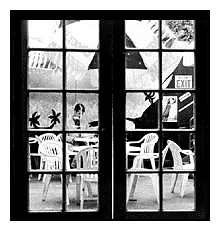 i always dig places where you can sit outside...


two pool tables at the back...
there's even a tacky gas burning fireplace
for added enjoyment...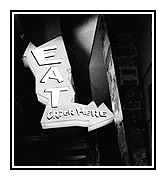 good food during the week too!
shared a huge basket of fries 3-ways last night and walked away happy...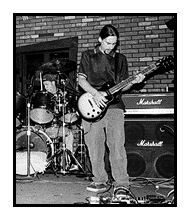 oh yeah... and they have bands too...
pretty sure these guys are from 'elephant ride'...


| current snaps | past weeks | what? why? | feedback |

all images are copyright emilie wilson and
should not be reproduced
without permission.