rum, bamboo, tiki!...

when this site started in 1995, the focus was on places in san francisco with history... i still love to shoot places that have been around a long time so this month you get a tiki bar that's been around since the early 1930s, "trad'r sams"... the original owner was a merchant marine who brought back a lot of the bamboo from the polynesian islands... it still has fancy "tropical drinks" (like the scorpion that comes in a bowl with 8 straws) and bamboo furniture, but it's a meat-market on the weekends and sometimes feels more like a sports bar... if you stopped by on a tuesday night, indulged in a couple of tropical drinks, it could be (and has been for me on more than one occasion) a swell time... it was friday night when i shot these, there were a couple of birthday celebrations going on, and enough "you come here often?" type lines to keep me away for awhile (we'll maybe on a tuesday)...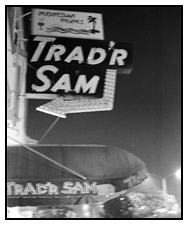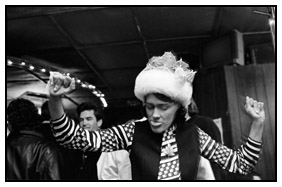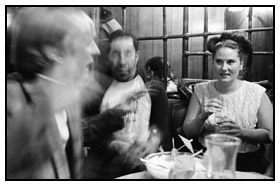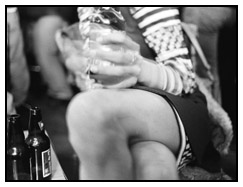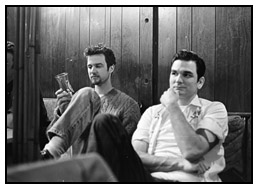 all images are copyright emilie wilson and
should not be reproduced
without permission.